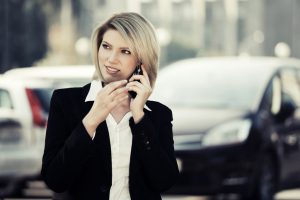 By Jason M. Jones
While walking back to the office from a successful problem-solving site visit, I was stopped abruptly by a high-level university administrator. She's having challenges with her reserved parking space and was having one at that particular moment. She thanked me for coming to see the situation for myself; little did she know I had yet to read the high-importance-flagged email she sent two minutes prior. What is one to do? Let her know that I was not there for her but only passing through? Tell her the parking problem was very important and the purpose of my visit? I could not stomach either but wound up having a productive conversation without addressing her thanks.
This is a moment we all face. We have a challenging request, provide a solution, and while basking in the glow of our accomplishment, another challenge appears with minimal or no warning before we even get back to the office. Unlike frontline staff, administrators sometimes have the luxury of researching past decisions or current practices to maintain consistent decision-making. We can allow that unknown phone number to go into voicemail or ignore that email until we ultimately have to answer it. All of our parking and mass transit operations can be filled with criticisms that are, obviously, sometimes of our own doing but most times not.
Thus, while it is important to be proactive within your operation, it is equally important to be reactive, which shows a level of commitment and understanding of customers' needs while demonstrating effective leadership to your staff. I often say that parking is hard enough so let's enjoy what we do and be thankful for the opportunity we have. Because of this message and others like it, our office is full of positive energy and I am thankful to be part of it.
Jason M. Jones is director of parking and mass transit services at the University at Albany.