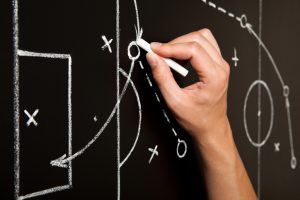 By Nicole Chinea, CAPP
As I type the title of this post, the first thing that comes to mind is the old saying, "It takes a village." Houston was home to the 2017 Super Bowl. Texas bleeds football and screamed with pride to host such an event. Upon selection more than a year ago, the city immediately rallied troops to form committees. Parking was a committees that I watched closely and was able to contribute to.
Being married to a football coach, I know game planning is something that takes place year-round. While we are not technically dealing with Xs and Os in parking, I think figuratively, it is very similar. Let's keep this simple—If we close a lot for an event and move cars to alternate location, how does this affect the car and the person relocating the car? Do we pass? Do we throw? Who scores?
During the last week, I have watched downtown transform dramatically. Parking lots were converted into concert venues, new wayfinding signage came from nowhere, social media was on fire with traffic updates, and commuters had to change their daily routes. This took a village to say the least.
Anyone in our industry will agree that parking is likely to be a visitor's first and last experience. It has been very exciting to see that parking experts are being invited to contribute their parking knowledge to playbooks and ensure that the parking experience is well thought out.
Nicole Chinea, CAPP, is regional vice president operations with Winpark