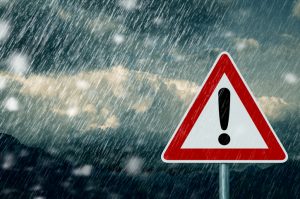 By Cindy Campbell
Last November, IPI members were asked to participate in a survey about inclement weather. The responses were great! We learned a few new things (think generational communication preferences) and received members' best advice from lessons learned. All in all, an interesting read.
One of the most consistent messages provided by survey respondents was about the importance they place on having a plan and routinely practicing it. As one of the respondents put it, "There is never too much time spent reviewing and updating responsibilities lists. Lessons learned must become part of an updated plan. Review an emergency response plan bi-annually, do mock training, make sure staff are aware of their responsibilities during a weather emergency, and identify community resources in the area for extended responses."
Speaking of the survey results, Geary Robinson, CAPP, PhD, is the current co-chair of IPI's Safety and Security Committee. Geary is reviewing the survey results and drafting an article for the March edition of The Parking Professional with lots more about this survey and what our industry can learn. Don't miss it!
Cindy Campbell is IPI's senior training and development specialist.