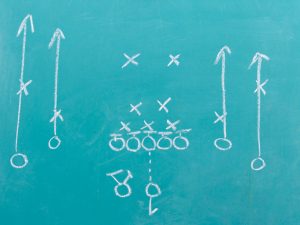 By Nichole Crossland
With the Super Bowl coming to Houston, everyone in the city is preparing to receive thousands of visitors and fans to our city. There is no better time for all us managing parking and transportation to shine. Here are some questions we should all be asking ourselves if a big event like the Super Bowl is being hosted by our city and or venue:
Have you had your brainstorming session yet?
Is your facility going to offer parking? Have you talked to your client or owner about possible additional revenue? Do you have the right marketing material and signage? What procedures are in place to accurately and effectively monitor your garage for both safety and capacity?
As an employee within the parking and transportation community in Houston, I encourage all managers and their teams to take advantage of the Super Bowl and come up with an action plan. Kick off 2017 on a high note with the best customer service, above and beyond client and owner satisfaction, quick problem-solving. and an increase in revenue! All of this waits as the festivities for Super Bowl get closer and closer.
Let's be the best ambassador for the industry and show the entire world why parking matters!
Nichole Crossland is parking operations manager with Winpark.