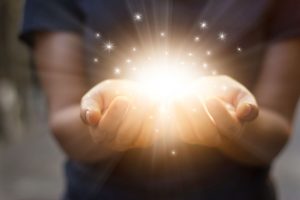 By Liliana Rambo, CAPP
During a recent training and development session for our managers, we decided to go out of the norm and expose them to areas of the parking, solicitation, and RFP process they do not get to deal with on a daily basis. The exercise was fun, engaging, and extremely fruitful.
During the closing and debriefing of the training, each manager was asked to provide a single goal for 2017 and tell a story from their parking career. Taking into consideration that there were managers in the room with more than 15 years of experience in the industry to some with only had a few months, the stories varied. But it was such an eye-opening experience. We heard from the manager having to deal with bats in her garage and how creepy and scary the critters can be—not to mention smelly—to the manager whose parking job brought him close to a brother he previously did not have a relationship with, to the story where J.J. Watt gave each of the valet attendants a $100 gift card during the holidays, to the story where a cancer patient expressed her gratitude for the help she had received every single week she visited the hospital for treatments.
The amazing thing about this one-hour exercise was that most of the stories were not about parking equipment and the day-to-day operational issues we deal with, but rather stories that had the human touch—the stories they remembered were ones in which they made a difference in someone's life.
While we always say that parking is service as we don't provide a tangible good, I think we sometimes take this for granted. Whether a patient, a student, a lawyer, or a football personality, we can make a difference in someone's day; we have the ability to brighten someone's life. Let's keep this in mind and spread the word—Parking Matters, Parking Professionals Matter, and We Matter!
Liliana L. Rambo, CAPP, is president of Winpark.