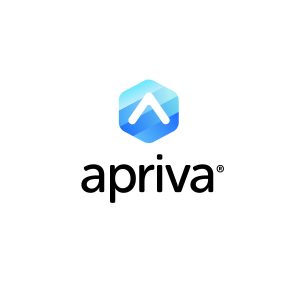 Comprehensive Solution Supports EMV PIN Ahead of Adoption
Scottsdale, Ariz. and Wiltshire, U.K., January 19, 2017 — Apriva, the leading provider of secure end-to-end wireless transaction processing solutions, and Metric Parking, a leader in parking and ticketing payment solutions, announced today that they have completed EMV integration and certification on the strongest unattended EMV payment solution in the U.S. to date. The certification spans all major card brands including Visa, MasterCard, American Express and Discover, enabling the use of EMV chip card technology over Apriva's processor connections.
"The U.S. market for unattended payments has been ignored as we move towards EMV and is in dire need of upgrades in security and technology. Now is the time to deploy new, flexible and more secure unattended payment solutions," said Peter Aylward, Managing Director at Metric Parking. "We chose to partner with Apriva because they could not only help us deploy EMV ahead of the competition, but also bring a wide array of flexible payment options to our partners and their patrons."
As a leader in worldwide parking and ticketing solutions, UK-based Metric Parking operates over 60,000 parking terminals worldwide. In the United States, Metric Parking works with Amano McGann to offer flexible solutions to operators and patrons. Incorporating Apriva's solution into Metric's offerings will provide comprehensive payment capabilities that connect any supported payment form to any integrated credit card processor. This will allow parking owners and operators the freedom to choose the partners that are right for their specific needs.
This solution will utilize Globalcom Engineering's BV1000 hardware units, which are ruggedized for use outdoors and can withstand extreme weather conditions, making them ideal for this purpose. The units can include PIN keypads to accept EMV PIN credit cards ahead of their arrival in the U.S., and support the new Globalcom NFC reader.
"We are excited to partner with Metric Parking to offer this secure EMV payment solution," said David Riddiford, President of Apriva. "The powerful combination of Apriva's payment gateway and Metric Parking Systems gives parking operators what they need to accept cashless payments in a variety of forms, plus the flexibility to reduce their total cost of payment processing far into the future."
Apriva's Integration Services Program allows Independent Software Vendors (ISVs), and mobile and embedded developers, to easily implement credit, debit, EBT, loyalty and closed-loop payment processing into their solutions. Once integrated, applications and POS solutions can communicate with the Apriva Gateway over a wired or wireless network. Apriva maintains relationships with more than 30 payment processers in North America, along with all of the leading wireless carriers, and currently works with more than 1,100 merchant acquirers and ISOs across the United States and Canada, giving merchants and partners the choice to deploy end-to-end solutions best fit for their business.
For more information on Apriva's integrated services and point of sale solutions please visit the company's website, read the company blog, or follow the company on Twitter or LinkedIn.
About Apriva – Formed in 2003, Apriva is the leading provider of end-to-end transactions and secure information messaging solutions that meet the exacting security and reliability requirements of financial services providers, government entities, and public service sectors. Through its two operating groups, Apriva Point of Sale (POS) and Apriva Information Security Systems (ISS), the company offers customers fully-managed, end-to-end, security solutions that incorporate hardware, software, network infrastructure and management tools. For more information, visit www.apriva.com.
About Metric Parking – Metric Parking is a division of the Metric Group Ltd, a responsible and respected international company with over forty years of experience within the parking industry and over 100 years of designing and manufacturing ticket issuing machines for bus, train and revenue controls for installations worldwide. Metric has always manufactured equipment to a consistently high standard and provided first class after sales care and maintenance services. For more information please visit www.metricgroup.co.uk
Apriva Contacts:
Michael Jones
Apriva
(480) 421-1232
mjones@apriva.com
Lisette Rauwendaal
McGrath/Power
(408) 200-3773
lisetter@mcgrathpower.com
Metric Parking Contact:
Richard Boultbee
Metric Group Limited
+44 (0) 1793 647800
sales@metricgroup.co.uk