2017 Awards of Excellence Winners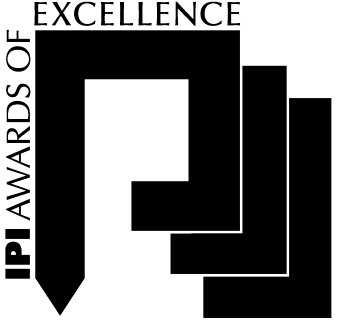 IPI will begin accepting nominations for the 2018 awards competition beginning September 12, 2017 through November 6, 2017. Visit the IPI Awards & Recognition section of the Resource Center or contact aoe@parking.org for more information.
Our distinguished 2017 Awards of Excellence recipients:

Category I: Best Design of a Parking Facility with Fewer than 800 Spaces 
West Hollywood Automated Garage, City of West Hollywood, West Hollywood, Calif.
Category II: Best Design of a Parking Facility with 800 or More Spaces
Phoenix Biomedical Campus Parking Structure, The Boyer Company, Irvine, Calif.
Category III: Best Design/Implementation of a Surface Parking Lot
1624 Queen Street West (Carpark 256) Green P+, Toronto Parking Authority, Toronto, Ontario, Canada
Category IV: Innovation in a Parking Operation or Program
SANDAG Regional Parking Management Toolbox, San Diego Association of Governments, San Diego, Calif.
Category V: Best Parking Facility Rehabilitation or Restoration
Third Avenue Garage Renovation, Public Parking Authority of Pittsburgh
Category VI: Award for New Sustainable Parking & Transportation Facilities Excellence
Partners Healthcare Garage – Corporate Campus, Partners Healthcare, Somerville, Mass.
Category VII: Award for Architectural Achievement
Kustwerk Katwijk, Municipality Katwijk, Katwijk, South Holland, Netherlands