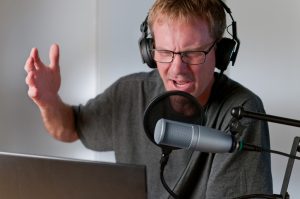 By Shawn Conrad, CAE
While traveling on the West Coast recently, I tuned in to a local radio station in time to catch the morning chatter, which was about—what else?—parking. The conversation wasn't focused on parking availability or pricing, but instead about an individual parking attendant. The disc jockeys/dee-jays (are they still called that?) were recalling several incidents in which a parking attendant at their garage approached women in a threatening manner or infringed on customers' personal space. They described this individual in terms that were less than flattering to an audience of more than 100,000 listeners.
While the employee's company or garage wasn't identified, the emphasis was on parking and this attendant. It was startling to realize that their conversation reflected poorly on the parking industry as a whole. Take note of how your employees are serving your customers and consider having regular customer service training built in to your yearly training schedule. Both the customers being creeped out by rogue employees and the parking industry will thank you.
Shawn Conrad, CAE, is IPI's CEO.