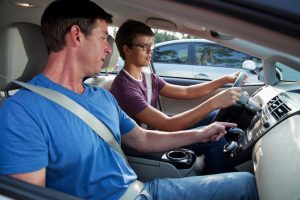 What if your parking lot could save a teenager's life? That's the potential behind the B.R.A.K.E.S. (Be Responsible and Keep Everyone Safe) program, which uses parking lots around the country to give teen drivers hands-on experience under the watchful eyes of race car drivers, law enforcement officers, and other experts so they can learn to drive their way out of common dangerous situations.
B.R.A.K.E.S. was born out of tragedy: when professional drag racer Doug Herbert lost his two teenage sons in a terrible accident, he decided to do whatever it took to keep other families from experiencing a similar loss. The program has taught more than 20,000 young drivers how to navigate out of scary and dangerous driving situations, and hopes to visit more than 45 cities next year to keep the momentum going—but they need the parking industry's help.
Read about the program here and find out how you can help bring B.R.A.K.E.S. to your community. Perhaps no other industry has such a unique opportunity.