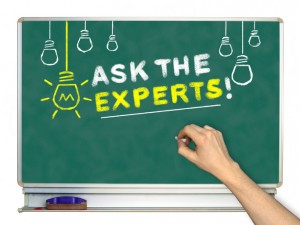 IPI's panel of experts answer a question in every issue of The Parking Professional. Here's a recent question and some great answers—check out more here.
We hear a lot about shared parking, especially in urban areas. How is it actually working?
Leonard T. Bier, CAPP, JD
Principal
Bier Associates
Shared parking is the most efficient and economically viable use of an urban parking facility. In Rahway, N.J., the parking authority's garage is occupied 20 percent by residents of a midrise apartment building, 75 percent by rail commuters to New York City, and 5 percent by shoppers. After 6 p.m., the garage is 85 percent residential, 5 percent commuters, and 10 percent restaurant patrons. This situation allows the RPA to sell 520 monthly access cards for a 524-car garage, but park more than 100 daily transient commuters each weekday.
David Hill, CAPP
CEO
Clayton Hill Associates
Shared parking use is a must for municipalities that are trying to make their downtowns and character areas more walkable, efficient, and less parking-centric. This is a new thing for most cities; the traditional approach has been to segregate public and private parking, for the municipal government to concentrate on managing its public parking, and to leave private lot allocations up to the planning staff and operations to the property owners. The result is a sort of "two solitudes" where public and private do not communicate, much less share resources or operational approaches. As the sharing of space is essential to the success of the integrated area plan, it is up to the municipality to resolve the issue. The best way is to appoint a coordinator with the professional training and authority to serve as the municipality's internal parking consultant, to represent and be accountable for achieving the shared parking goals in the city plan, to deal with private owners through leases or agreements, and to enforce any standards or licensing restrictions the municipality may apply to parking facilities generally. This will enable the parking program to optimize its sharing potential in support of the master plan while presenting the public with the unified face of parking it has always expected to see.
Mary Smith
Senior Vice President
Walker Parking Consultants
Shared parking is quite a proven concept and definitely is the best way to determine the parking demand of a mixed-use project or area. We have done dozens of studies each year for the last 10 years and I am sure that is just the tip of the market. ULI's Shared Parking provides the methodology to appropriately determine the parking required for such areas.
Larry J. Cohen, CAPP
Executive Director
Lancaster Parking Authority
It is common parking practice to try and lease daytime spaces for nighttime activity. This maximizes the use of your asset, which would otherwise sit empty at night. Our best example is that during the day, our spaces are used for business employees and at night, they are used for overnight parking for local residences along with restaurant and event patrons