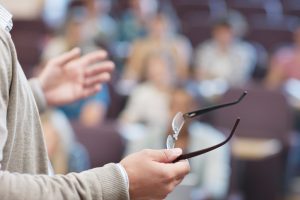 By Paul Wessel
An academic transportation journal from the University of California Transportation Center and the University of California Center on Economic Competitiveness argues that how we manage parking is as, or perhaps more, important than how much parking we have.
Richard Willson, professor and chair of urban and regional planning at California State Polytechnic University, Pomona, argues for the importance of parking management and the professionals who understand and implement parking strategies in Parking Management for Smart Growth in Issue 49 of Access:
The best solution is comprehensive and coordinated parking management. Improved management maximizes shared parking, uses parking prices to allocate spaces to parkers, and provides choices, predictability, and reduced search time for parkers.
Parking management requires a strategic plan that goes beyond traditional planning for parking.Plans must call for policy makers to engage with multiple organizations, not just one. These organizations must collaborate, design operating protocols, and perform assessments.Strategic plans should also include elements that are programmatic, which means that they can start as pilot projects and be adjusted in response to conditions. Changing meter prices or "loading zone" dedications is much easier than building or tearing down a parking structure.
Willson goes on to explain how strategic plans and policymakers often get hung up by their specialized training. Engineers, economists, regulators, and educator/marketers have a hard time getting out of their own way, he writes, and to be successful, we need to integrate all these approaches.  He's even got a diagram to coordinate.
Reading the piece made me smile. Willson was describing the job that the municipal, university, airport, hotel and commercial parking professionals who make up the IPI do every day. It's always reassuring when the academicians catch up with the work of the practitioners.
Paul Wessel is director of market development at the U.S. Green Building Council.