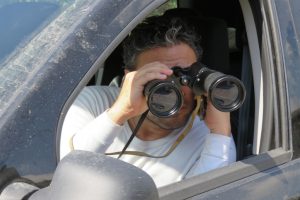 Social media accounts in Coalisland, Ireland, and local-road traffic went a little crazy last Thursday as drivers slowed down, pointed at, photographed, and documented … a parking warden. Why? Because they couldn't remember seeing one in a very long time.
Coalisland was discovered to be a bit of a parking-enforcement island earlier this year, when media reported that while 77,000 parking enforcement violations had been issued in northern Ireland in 2015, not a single one had come from the small town. Turns out, a parking warden visited the town once in August but didn't find any violators to ticket. The same was true last week, when the red-coated officer walked the streets for a second time.
Residents have been told the officer will visit once a month and that the government hopes that will be a "morale booster" for them.