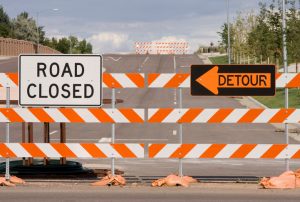 By Josh Cantor
In September, I wrote an article for The Parking Professional about the many presidential and presidential candidate visits we have handled at George Mason University in my 11 years here. On cue, right after the article was published, we had First Lady Michelle Obama on campus. It was like many prior visits, except for one curveball that day: A six-inch gas line right outside campus was cut by a contractor working on a road project for the county. This caused the main intersection leading to campus to be closed in all four directions from 9 a.m. to 4 p.m. while repairs were made, and while we had thousands on their way to campus to see the First Lady.
The few staff we had who weren't assigned to a post for the visit were quickly dispatched to assist police in shutting down the intersection and then make detour signs and help with traffic control for the thousands of people who were detoured through campus to get around the closed intersection, which is the second-busiest in the county on a normal day.
It wound up being an intersection of our major event and emergency planning all at once and a display of the need to always be very flexible in the parking and transportation world!
Josh Cantor is director of parking and transportation at George Mason University.