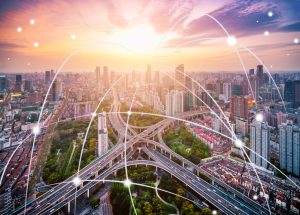 By Kelly Clonts
The parking industry lacks "industry standard." Part of this is due to the localized characteristics of each parking location: Even two parking garages in the same city and of the same size might have completely different demand and use patterns based on ease of entry, nearby competition, adjacency to event venues, and neighborhood location.
One area that varies widely across parking locations is dynamic pricing. Big data is making it easier and more efficient to set dynamic rates based on algorithms that take into account historical averages and calculate how much current activity is varying from those averages. Based on the exact time and day, if the current entry rate is slower than expected, discount prices can be put out. If the entry rate is higher than expected, premium rates can be set. If event pricing was planned but the demand was lower than hoped for as parkers are parking elsewhere, rates can be set just below competitors'. 
Online Sales
Currently, online sales are only a small portion of total sales in most parking garages. However, future reservations can help operators predict and understand events that were previously much more difficult to monitor. Baseball games and concert schedules are easy to manage but corporate events and private parties are almost impossible to plan for ahead of time. With online sales, operators can start managing dynamic pricing for offline (as well as online) prices based on reservation data.
Marketing discount prices
Dynamic pricing for parking is known by customers to mostly work in one direction: up. Event rates and high hourly parking rates stand out but early bird and evening specials are less evident to consumers. Marketing discount rates along with event rates makes it clear to consumers that there's a meaning to the madness: you pay higher when there is more demand and less available supply.
Is dynamic pricing the future?
There's been lots of work bringing low-cost analytics to parking operators and municipalities through collecting payment data as well as online sales data so operators can adjust and manage their parking supply through pricing that matches demand. How this changes the future of parking management, supply, and operations is still to be determined.
Kelly Clonts is a transportation specialist with Smarking.