IPMI On-Demand Webinar: Cracking the Code to Sustaining a Customer Service Culture
OFFERED FREE TO MEMBERS THROUGH JUNE 2020.
Regular Pricing: $35.00 for IPMI Members, $50.00 for Non-Members

In this webinar, the key tactics that can be used to sustain a customer service culture within your organization will be reviewed. The webinar will give you practical solutions to implement with limited time and dollars including: refresher training ideas, reward and recognition program options and mechanisms to create feedback channels with employees that can help to address common customer challenges proactively, so some customer service issues can be avoided altogether.
Objectives:
1. Recognize customer service program components that be motivating and effective within an organization's workforce;
2. Implement tactics within their own operations to develop and sustain a customer service culture.
Presenter: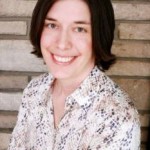 Vicki Pero, SPHR
Marlyn Group clients ensuring Employee Training, and Organizational Development programs align with operational needs. Vicki has over seventeen years of experience in the parking industry. She is a member of the Green Parking Council Board of Directors, serving as Treasurer. She is also a member of IPMI, where she serves on the Education Development Committee.