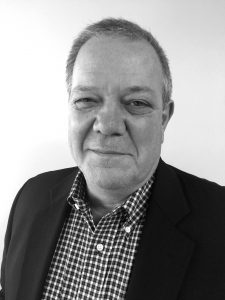 (INDIANAPOLIS, October 25, 2016) Parker Video Intercoms, the exclusive provider of two-way face to face video intercoms to the parking industry, announced today that 6 regional PARCS dealers have signed up to become certified dealers in the 30 days since the Indianapolis-based rolled out the program in mid-October.
Scott Gould, Senior Vice President, will shift responsibilities to grow the reseller channel and work directly with dealers to help them generate new income and deliver state-of-theart intercoms to their existing and new clients. Gould, a 20+ year veteran of the parking industry, previously oversaw operations at Parker Video Intercoms.
Brian Wolff, President & CEO, stated the importance of the program to the company's overall strategy. "We have been growing rapidly since our launch in March 2015. We have installed intercoms in 270+ lanes in 57 garages across the United States. Having high quality, strategic dealers in growth-market territories will enable Parker Video Intercoms to focus on continuously enhancing our functionality while relying on the expertise of local PARCS dealers to sell and support our intercoms in the field."
Since the rollout of the new Parker Video Intercom Reseller Program, Gould has closed dealer agreements with 6 recognized PARCS dealers to sell Parker Video Intercoms and 24/7 call center services to their local markets. These dealers include Associated Time of Dallas, TX , Carolina Time of Charlotte, NC, ComputerSearch of Buffalo, NY, Creative Parking Concepts of Nashville, TN, Evens Time of Indianapolis, IN, and Signature Controls of Blacklick, OH. Several additional resellers are pending agreements.