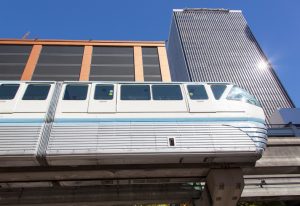 It's a not-unheard-of refrain: I'd happily take mass transit to work but I can't find a place to park at the station. In Seattle, the local transit authority and a parking company have teamed up to solve that problem.
Sound Transit, a commuter train service in the Central Puget Sound area, and Republic Parking Northwest, LLC, are offering workers who commute by train and carpool to the station with co-workers or friends highly-coveted VIP parking passes at the discount price of $5 per month. That gives carpool-to-the-train commuters access to priority parking areas that all but guarantee them a place to park.
Check out the whole story here and let us know in the comments—what do you think?