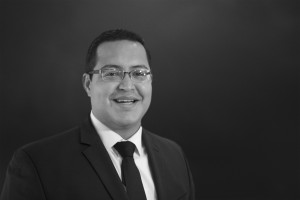 September 12, 2016
Hartford, Connecticut — Propark America is pleased to announce the promotion of Luis Garcia to senior vice president for the company's west region.
"As a longtime member of The Parking Dream Team, Luis represents one of the many organic success stories that have helped anchor our company and position us for success," declared John Schmid, Propark's chief executive officer. "I've had the pleasure to watch Luis grow into this position and look forward to his continued achievement in his latest role within Propark."
Luis began his career with Propark over eight years ago as an account manager. His demonstrated leadership allowed for his continued advancement through multiple tiers of management, most recently serving as regional vice president prior to assuming his current role as senior vice president. Luis has excelled primarily due to embodying Propark's entrepreneurial spirit and creating a team-oriented atmosphere that is geared toward providing all guests a premium parking service.
"Propark has given me unparalleled opportunity for professional growth in the parking world," explained Garcia. "I've been fortunate to have great support from my managers in the field and from the corporate office, which has given me the tools necessary for advancement within the company. I'm excited to continue providing our clients with the high end parking services that we are known for."
About Propark America
Propark America is one of the country's largest privately-owned parking companies, providing full-service parking solutions for all business types, in over 60 cities across the United States.
For more information, please visit http://www.propark.com