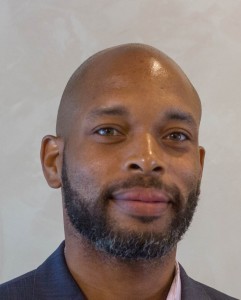 FOR IMMEDIATE RELEASE: September 1, 2016
Hartford, Connecticut – Propark America announced today that Artis McCoy has joined the company as regional business development manager.
"The addition of Artis to the Propark family is one that will help us to continue growing our presence in the Western United States," explained Rick DiPietro, Propark's president. "His demonstrated success has been sustained for almost two decades throughout his professional career, specifically with respect to business development and growth. We're excited that he's on our team."
Artis previously served as the regional business development manager for Towne Park, and prior to that he was the regional sales director for ABM Industries.
Artis is also directly involved with numerous non-profit organizations and charitable efforts, including Capture the Dream, Inc. and Project Homeless Connect. Additionally, Artis contributes his expertise through serving on the marketing committee for Hotel Council of San Francisco, where he most recently assisted in the founding of the organization's Young Professional Committee in 2016.
"The Parking Dream Team's game has just been brought to the next level," explained John Schmid, Propark's chief executive officer. "With Artis' ability to generate new business comes opportunity for Propark that we feel will allow us to add more depth to our growing team of management professionals, which in turn will enrich our ability to continue delivering premium parking services to our clients."
About Propark America
Propark America is one of the country's largest privately-owned parking companies, providing fullservice parking solutions for all business types, in over 60 cities across the United States.
For more information, please visit www.propark.com
Media Contact: Dennis Safford
dennis.safford@propark.com
(860) 856-4104