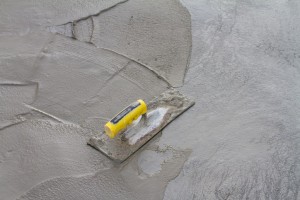 By Robert Ferrin
Anytime you build something from the ground up, you have to start with a good foundation. I have been fortunate enough to spend the last 12 months building a brand-new parking program in Aurora, Colo. It's an exciting time in a city that is experiencing growth, development, and investment along a new light rail line scheduled to open later this year.
The parking industry realizes that parking affects all corners of a city and this is certainly evident in building the foundation for the Park Aurora program. What are the ingredients to build this strong foundation? They include teamwork and partnerships in the form of a working group made up of more than a half-dozen city departments meeting bi-weekly for more than eight months to develop all facets of the new program. It includes peer city research and interviewing industry leaders to write more than 15 pages of new city ordinances. It takes a public outreach program that educates residents and businesses about the benefits of parking management while collecting feedback and incorporating those ideas into their new parking program.
The Park Aurora parking and mobility program is critical to the success and vitality of the City of Aurora, and we look forward to building upon the already accomplished program successes as it continues to develop. Stay tuned!
Robert Ferrin is parking and mobility manager with the City of Aurora, Colo.