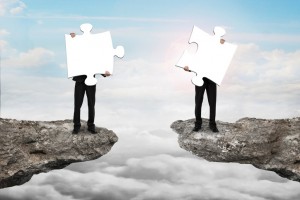 By Geary Robinson, CAPP, PhD
Sooooo … you've been told the larger department that governs parking on campus is going to go through a separation, a divorce, a separation of assets, change in responsibilities, and fiscal assets. You know it had to happen but it's surreal knowing the day has finally come and your legal counsel and your employer are all in. Time for change.
Many parking and transit operations in academia were born out of a police, public safety, security, or facilities department. The difficulty is balancing a separation with reality, factual information, the needs of your employer, and the previous home's (or department's) and parking/transportation department's needs. In the cases I am familiar with, the general orders of a police department should not be jettisoned as dead weight. Often, they are better written due to their accreditation or the need to have solid law enforcement policies. General orders are easily transferable into policies/procedures or rules/regulations, which most chiefs, directors or associate VPs require parking/transportation agencies to have.
The previous home and parking/transportation organizations have shared assets, experience has shown, and we still work together on all minor and major events related to the organization. Continue to share your toys. Don't denigrate either organization as your agencies go through the process of separating. You need to continue working together.
Fiscal separation is the difficult part leading up to the divorce; in reality, this part allows the two agencies to do better at what they do best. Public safety, police, security, or facilities departments' missions are different from providing parking or transportation opportunities. We are all in for customer services. Police and public safety units operate in a world of community policing. Facilities organizations are generally responsible for the planning, renovation, maintenance, and repair of your organization's buildings and facilities and utilities. Remember, at the end of the divorce, you all work for the same organization.
Geary Robinson, CAPP, PhD, is director of parking and transportation at the University of North Texas.