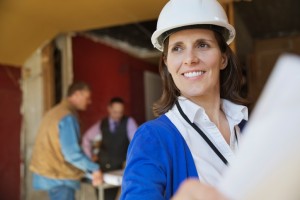 By Alex Smith
In the aviation world, we have a saying: "If there's not constant construction, you're doing something wrong." Like aviation, parking is a demand-driven industry that is constantly evolving to keep up with usage increases and customer wants/needs. To fulfill these requirements, companies and organizations generally have dedicated teams whose sole purpose is to oversee these projects from procurement to closeout. But how does a small company or organization with limited resources manage to have oversight of these projects? Simple: their frontline people!
Many companies are fortunate enough to have the ability to hire and staff a project management/construction team or be able to contract a consultant to do the work. But if you're unable to do either one of these things, you're generally stuck doing it yourself or delegating it to a member of your team. So how do you stay organized and ensure that a project you are completing goes well?
Here are a few tips for do-it-yourself project management:
Ensure your procurement documentation is detailed, clear, and concise so that any company or bidder has a clear understanding of what your requirements are.
Make sure that when procurement and contract documents are furnished and ready for signing, a clear and definitive scope of work has been defined.
Have a weekly or biweekly meeting (over the phone or in person) with your contractor's project manager and/or your stakeholders. This will help you communicate and resolve any issues that may arise.
Document, document, document. Get everything is writing. While we all hope projects go smoothly, there sometimes can be hurdles to overcome where proper documentation is a key to solving a discrepancy.
Change is inevitable as it is what keeps our industry going. It helps make our operations more efficient and profitable.
Alex Smith is program supervisor, operations and badging, at the Phoenix-Mesa Gateway Airport Authority.