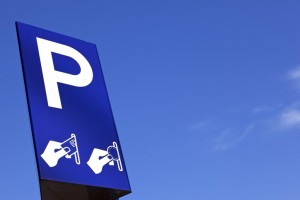 By Victor A. Hill, CAPP, MPA
Options are an important part of parking and providing them goes a long way toward enhancing customer satisfaction and reducing complaints. Too few options can frustrate customers with a certain expectation, while too many options can confuse customers and sully their experience.
Our university installed pay stations three years ago and we're installing new units that use the customer's license plate as the permit. No receipt or display is required. Customers can pay using coin, cash, credit card, or even by cell phone. We offer at least eight options if we count the various credit cards we support. This doesn't include what we sell in the office, which includes everything from the pay stations along with permits for half- or full day-purchase.
Providing multiple options has been a huge success on our campus, given that we previously relied on meters that only accepted coins. Students who park near our recreation center use coins for a short workout while students who park in the ramp typically use credit cards for longer stays to attend classes. International students are one of our larger user groups for pay-by-cell. Older customers visit the office to purchase half- or full-day permits to avoid queuing at a pay station or deciphering a smartphone app.
These ideas can be applied to other areas such as citations or appeals, recognizing that the size of an operation may require more or fewer options to balance operational efficiency with customer service. Find that balance to help ensure your customers have great experience at your facility.
Victor Hill, CAPP, MPA, is director of parking and transportation services for the University of Wisconsin-La Crosse.