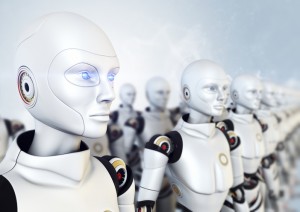 Chinese inventors last week introduced Geta, a parking robot they say can parallel park a car in less than two minutes with no extra space needed beyond the vehicle's bumpers. This, they claim, will revolutionize parking.
Geta (short for Get a Car) is a laser-guided robot that slides under a car, lifts it, and places it into a parking space that's much tighter than standard. Geta receives signals from a computer that uses a map to guide it to the closest available space. Each robot will cost about $150,000 U.S. and its creators say investors are eager to see it come to the market; China is expected to have more than 200 million cars by 2020.
Read the whole story here. Are you ready for a Geta?