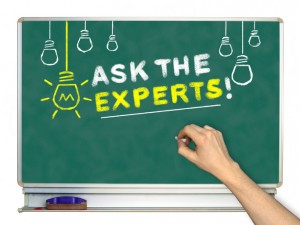 We can't get enough advice and information from IPI's panel of experts, who answer a question in every issue of The Parking Professional. To catch up on June's panel, click here, and enjoy these additional nuggets of wisdom that weren't in that issue.
What's the biggest reason novice parking professionals should be encouraged to participate in industry education and professional development? 
Lance Lunsway
Senior Director, Parking and Transportation Services
Georgia Institute of Technology
They will understand that they are not alone—a number of other professionals are probably dealing with some the same issues and may already have good solutions.
John Nolan
Director of Transportation and The Campus Service Center
Harvard University
Simply the ability to improve your operation, make sure you're working smart and not just hard, and realize that you're not alone in the complexities of running a parking operation.
Brett Wood, CAPP, PE
Parking and Transportation Planner
Kimley-Horn
Our industry has evolved so much in the last 10 years. The ability to understand and utilize the new knowledge created in that time is nearly impossible without some assistance and education. These professional development opportunities provide that platform and really help elevate the knowledge base of new parking professionals at a rapid rate.
Vicki Pero, SPHR
Principal
The Marlyn Group
The benefit of industry education is that it offers a more comprehensive view on any given subject and can fill in gaps between on the job experience and established best practices.
Andi Campbell
Vice President, Human Resources
LAZ Parking
Participating in industry education and professional development makes you a more knowledgeable, marketable, and connected parking professional. The result of that is clients taking you more seriously, teams rallying around you, peers looking at you as a role model and future employers seeking you out.
Irma Henderson, CAPP
Director, Parking and Transportation Services
University of California, Riverside
When you are new to parking, you sometimes feel like you're the only person who deals with unique people and challenging problems. By getting yourself out there, you can talk to others who get it and understand.
Larry Cohen, CAPP
Executive Director
Lancaster Parking Authority
You will learn specific areas of expertise within the parking profession that you need to learn to do your job at the highest level.
Vanessa Cummings, CAPP
Supervisor, Parking
Columbus State College
People connect with parking every day, so pursuing and participating in industry/educational development allows them to learn new ways and best practices to improve people's quality of life.