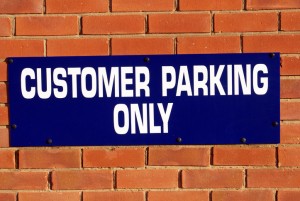 One professional athlete apparently found out the hard way that parking in the wrong spot can have significant consequences. ESPN reported yesterday that Arizona Cardinals defensive end and former Olympian Lawrence Okoye was cut from the team last season for parking in a space reserved for ticket-buyers.
Coach Bruce Arians explained in a television documentary that Okoye's blatant use of someone else's space displayed a sense of entitlement, and the Cardinals aren't having it.
Yikes. Read the whole story here.
Save