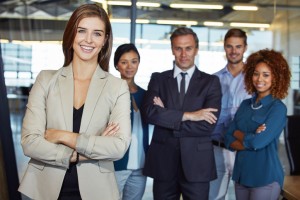 By Mark Napier, CAPP
As senior leaders of organizations, we have probably read dozens of books on leadership. We all struggle to craft our personal leadership style and should consider two things to make us more effective leaders.
The first is adopting a mindset of Servant Leadership. This, as the name implies, is believing that your role as a leader is to serve the needs of your followers. This is manifested in many different ways. It is facilitating their need for the tools to perform their duties, it is a commitment to genuinely getting to know your people, it is not allowing your ego to get in the way, and it is always remaining keenly aware that the real work of any organization is done at the line level. A servant leader gains power by giving it away, instills loyalty in those he serves, and knows those who are served by the organization better serve the organization and its customers.
The second thing is to every day, remind ourselves that the keys to leadership are competence and compassion. A leader must possess competence; this does not mean the leader must know everything. No leader does. It does mean that the leader is in a continual process of self-improvement—he or she obtains formal education, remains current on industry trends. and ensure sustained operational competencies. A leader must possess compassion, which means a genuine caring for the people of the organization. Caring does not mean pandering or failing to hold people to organizational standards. Sometimes caring for someone involves disciplining them to ensure that behavior/performance does not deteriorate to the point of jeopardizing his/her employment. There is nothing compassionate about allowing someone to self-destruct.
Challenge yourself to be a servant leader. Every day, commit yourself to competence and compassion. If you do so, you will be in a constant state of growth and your organization and followers will grow with you rather than in spite of you.
Mark Napier, CAPP, is associate director, operations, of University of Arizona Parking and Transportation Services.
Save