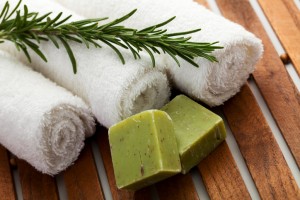 By Michelle W. Jones, CMP
Our friend Kermit the Frog sang those famous words referring to his skin color. In this day and age of recycling and re-using, I get frustrated when I'm not able to be green.  
I travel a LOT in my job and stay in a lot of hotels. I love that many of them have started water conservation efforts encouraging guests to re-use their towels. The frustration comes in when I do what they ask and hang my towels up to use again, and I come back to my room to find all new towels. Sure it's nice, even luxurious. Trust me, I don't have that at home! But it makes me feel guilty for the folks doing the laundry and the housekeepers tending the room. Why have the little card asking me to comply if you–the hotel–are not going to do your part? I plan to ask some of my hotelier friends about this and I'll get back to you! 
Michelle W. Jones, CMP, is IPI's director of convention and meeting services.