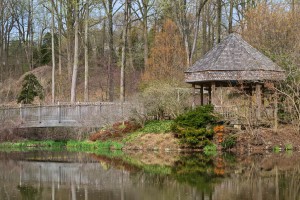 We were so excited to share this post with you that we accidentally sent duplicate email notifications to subscribers — sorry about that! Thank you for reading and for your patience as we learn the ins and outs of the new website. 
"Creating something as prosaic as a parking lot has been thought of as the realm of the engineer rather than the designer, and certainly not the gardener. But botanical gardens are beginning to see that the place you leave your wheels is not secondary to the garden experience but the first part of it."
Ah, Washington Post. If we didn't know better, we'd think you're becoming quite the fans of parking! The quote above is from an article in yesterday's paper about a Maryland botanical garden that's doing all the right things—with the right attitude—to make its parking lot a real gateway into the main attractions. Read the rest of the story here.