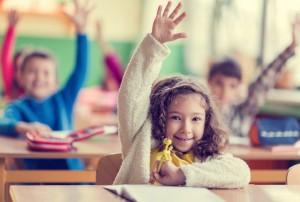 By Rachel Yoka, CAPP, LEED AP BD+C
As many as 80 percent of young professionals would like to work in a green job. Most of the jobs and titles our kids will have don't even exist yet. Now that's food for thought.
These are takeaways from the USGBC Education Partner Summit, hosted this week in Washington, D.C., with the leading providers of education for the sustainability world. Did you know that these leaders—who will shape the curricula for students around the world—are passionate about more than textbooks and tests? They are planning for the next generations of the workforce starting at the elementary level and continuing through post-graduate programs. I don't know about you, but I would like my kids to hear what the USGBC and these leaders have to say.
They are talking about green buildings for sure, but they are expanding young (and more mature) minds to consider entire campuses and cities as integrated networks for sustainability. Mobility solutions (which include transit, parking, and TDM) are critical to those networks.
Careers in the parking profession will evolve too. Data-driven decision making around Key Performance Indicators (KPIs) will be a required skill set. An integrated approach to sustainable mobility will be a prerequisite. Entrepreneurs and industry disruptors will change the game. What do you think the future holds for the next generations of parking professionals?
Rachel Yoka, CAPP, LEED AP BD+C, is IPI's vice president of program development.