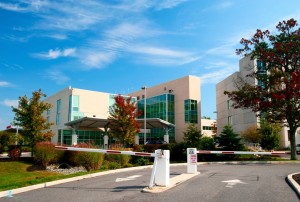 By Kim Fernandez
My husband and I recently made a few visits to someone at a new-to-us hospital. When we arrived the first time and found a gate and pay-on-foot system in the lot, he grumbled a little bit. "Why would a hospital make you pay to park?"
The next time we arrived, the lot gates were up and there was a sign on the credit card machine that no payment was necessary. Which is great in theory, but (parking professionals know what's coming here) the lot was full. Like, the mall on Christmas Eve kind of full. Unlike day 1 when we easily pulled into a spot, I had to circle three times to find an opening—any opening, not even one close to the door.
I finally parked, locked the car, and pointed to the sea of vehicles around us. "This," I said, "Is why a hospital charges for parking." And with that, one more person understood.
Kim Fernandez is editor of The Parking Professional.