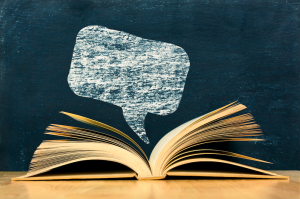 By L. Dennis Burns, CAPP
I recently purchased Lots of Parking: Land Use in a Car Culture, by John A. Jakle and Keith A. Sculle. One of the things that caught my attention was the book's dedication. It reads, "For: The Frustrated Motorist, the Harried Meter Maid, the Dutiful Parking Lot Attendant." The book focuses on how America's geography has been affected by the logistics of car storage. It concludes that for Americans, parking lots and garages have become absolutely essential. "The country would not function without them."
As noted in the book's introduction, "when the automobile was first introduced, few Americans predicted its fundamental impact, not only on how people would travel, but on the American landscape itself. Instead of reducing the amount of wheeled transport on public roads, the advent of mass-produced cars caused congestion, at the curb and in the right-of-way, from small midwestern farm towns to New York, Chicago, Detroit, and Los Angeles."
Lots of Parking examines a neglected aspect of the rise of the automobile: the affect on America not of cars in motion but of cars at rest. The authors' exploration traces the history of parking from the curbside to the rise of public and commercial parking lots and garages and the resulting demolition of the old pedestrian-oriented urban infrastructure.
The book also discusses the role of parking in downtown revitalization efforts and, by contrast, its role in the promotion of outlying suburban shopping districts and its incorporation into our neighborhoods and residences.
Today, 54 percent of the world's population lives in urban areas. The United Nations estimates that an additional 2.5 billion people could be based in cities by 2050. As our world becomes more urbanized, the issues of traffic congestion, parking, and access management are amplified. Providing accessible multimodal options such as ride sharing, car sharing, public transportation, etc., via mobility apps creates opportunities to make different choices that can result in less personal vehicle usage and therefore less congestion.
This book is written primarily from a planning and land use perspective. I encourage parking professionals to read this book if for no other reason than to get a different perspective on the industry we live and breathe every day.
Dennis Burns, CAPP, is regional vice president with Kimley-Horn.