Thinking Outside the Last-Mile Box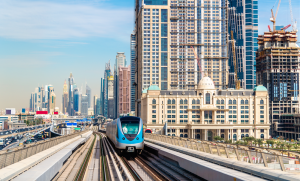 Europe, which has pretty efficient mass transportation systems for the most part, is pinning its last-mile-challenge hopes on autonomous vehicles. Deutsche Bahn, a German railway company that transports 7 million train passengers per day, recently announced plans for fleets of self-driving cars that could be ordered on-demand by train travelers who need a lift to or from the station; think Uber without the human behind the wheel. A little ways down the road, Dutch company 2gethere is partnering with SMRT Services, a subsidiary of Singapore's bus and rail line operator, to deploy autonomous pods to get mass transit passengers to and from the train; those pods will carry up to 24 passengers each.
Read about the trend here and comment below—what does all of this mean for the parking industry?