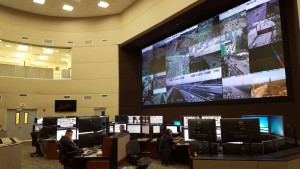 By Jason M. Jones
So little time, so much to do. How does one decide what educational sessions or activities to partake in when attending the IPI Conference & Expo in Nashville? Let's treat this event like you're going to a large amusement park except there is no special pass to bypass the lines for the popular rides.
The morning of May 17, Conference attendees will have a unique and rare opportunity to register for a real-time ride: an Intelligent Transportation Systems (ITS) Transportation Management Center tour offered by IPI's ITS – Parking Task Force in conjunction with the Tennessee Department of Transportation. This idea was hatched during the 2015 IPI Conference within a Task Force roundtable discussion. Now that it is almost upon us, we are very excited to see all of our hard work over the last year come to fruition. During the tour, we look forward to learning more about how ITS affects our everyday lives while witnessing live operations. Furthermore, this is the only off-site facility tour being offered and a chance to experience what only 25 others will.
The Task Force will also be presenting during the Ignite session on Thursday, May 19 as a way to further highlight ITS and the need to integrate parking systems.
Space is limited, don't miss the ride! Register here.
Jason M. Jones is director of parking and mass transit services at the University at Albany and co-chair of IPI's ITS – Parking Task Force.