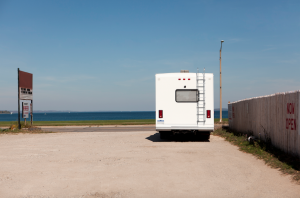 Twelve years ago, the City of Santa Barbara, Calif., partnered with a local nonprofit to provide overnight parking spaces to people living in RVs and cars. While most neighbors don't even know the program exists, it's offered safe haven to thousands of working poor in the area who are biding time—sometimes years—before they're offered affordable, non-wheeled housing.
The program has been so successful that the City of Los Angeles is studying it as a model and contemplating offering something similar for some of the people living in what a recent study said were 3,300 inhabited cars and RVs there.
Read more about the program here, and comment below to let us know what you think—good idea or not?