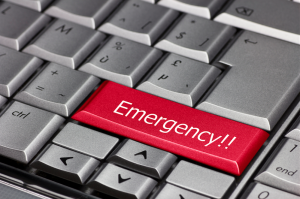 By Mark D. Napier, CAPP
In this month's The Parking Professional, I authored a very detailed article covering the National Incident Management System (NIMS) and the Incident Command System (ICS). While it may seem that these concepts are limited in utility to first responders and only to the most critical of incidents, nothing could be farther from the truth. An understanding of NIMS is important for the parking professional for two reasons. First, parking operations are located in areas of high concentrations of people and these are also target areas for terrorist activities, active shooters and natural disasters. When these events occur, first responders will operate under the NIMS management structure.The parking professional being aware of this structure and its protocols will know where they might be of the greatest use and can be an asset, rather than a liability. Second, the fundamentals of NIMS and ICS are applicable to handling a large variety of unexpected events and minor crisis events.  Using them ensures more effective communication and delegation of tasks. Additionally, becoming familiar with NIMS and ICS implementation for less critical events prepares the parking professional to competently implement them during a very critical event.
I hope you take time to read the article and put NIMS and ICS in your toolbox. You will be glad you did.