By Kathleen Federici, M.Ed.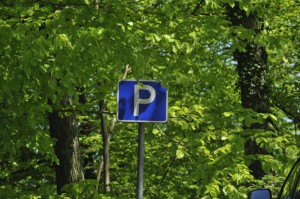 Each year, Earth Day—April 22—marks the anniversary of the birth of the modern environmental movement in 1970.
Earth Day is the largest secular observance in the world, celebrated by more than 1 billion people every year, and a day of action that changes human behavior and provokes policy changes as cited by The Earth Day Network.
Today, the actions for a clean environment continue with urgency. The parking industry is no exception. Recently, IPI became a United States Green Building Council Education Partner. Our goal is to work with the Green Garage program, which is newly named Park Smart, and educate those driven to shape tomorrow's sustainable network through the creation and maintenance of forward thinking sustainable facilities.
Just in time for earth day, the IPI online course titled, Sustainability in Parking was approved to offer 2 GBCI CUs for successful completion. What action are you going to take this Earth day? For ideas, click here.
Kathleen Federici, M.Ed., is IPI's director of professional development.