By Brett Wood, PE, CAPP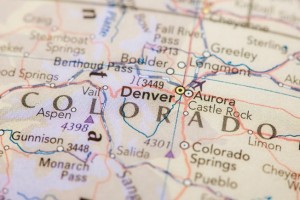 Last year, about this time, I posted about a very interesting project I was working on in Aurora, Colo. I'm happy to report things are progressing and you can learn more about our efforts in this month's The Parking Professional.
In short, we were working with the city to define a parking program from scratch—an exciting endeavor that had us trying to figure out how to build a parking program using the best management practices we have learned from you, our peers. A year later, the program is operational and working towards its goal of managed parking in advance of the opening of the new I-225/Aurora light rail line. That line will connect the community with downtown Denver and the Denver International Airport. To say things are about to change is an understatement.
In less than a year, the city has hired its first Parking and Mobility Manager, Robert Ferrin. Robert has assumed the monumental challenge that we laid out and is moving forward implementing the goals and objectives of our study. I'm not sure if he is getting much sleep these days! In reality, Robert is continuing our work, helping to educate the city and its citizens of the importance of parking management in advance of the light rail opening. You can learn more about this monumental task in our article in the April issue of The Parking Professional.  (Members can login and read the full article here.)
 Brett Wood, PE, CAPP, is a parking and transportation planner with Kimley-Horn.