By L. Dennis Burns, CAPP
I recently had an assignment to rese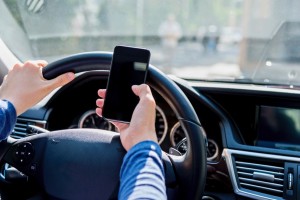 arch pedestrian safety best practices in parking facilities. While this has always been an issue to some degree, the same technology advances that have made distracted driving such an important topic also apply to increased incidents of accidents in parking lots and garages.
During my research, I was shocked to find an app that actually allows users to see through their phone screens while texting, so that they can text and walk at the same time! (Walk and Text). While clever, in my opinion, this app just encourages unsafe behavior when used inappropriately.
 I have summarized my research on this topic into a new presentation entitled "Distracted Parking: Best Practices to Enhance Pedestrian Safety in Parking Environments," and will present it at the 2016 IPI Conference & Expo next month. It's valuable information for all parking professionals and I hope you'll consider attending.
L. Dennis Burns, CAPP, is regional vice president with Kimley-Horn.