By Bonnie Watts, CEM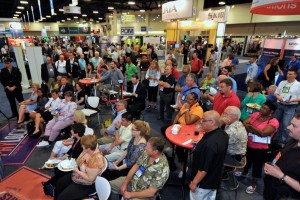 You can buy practically anything online these days. From every corner of the world, from the obscure to the ordinary, nothing is out of reach anymore. You read reviews, compare products, and take a leap of faith in your purchase — after all, most retailers offer free shipping and returns. What's the risk?
You miss out on the opportunity to touch and feel products and services firsthand. You miss the chance to speak directly with the suppliers, manufacturers, consultants, and innovators who are leading the way in parking tools and trends. Plus there's no way to know for sure what you're getting in advance.
Technology is great only when we know how to use it. That's what makes the 2016 IPI Conference & Expo, May 17-20, Nashville, Tenn., so unique. As the largest parking event in the world — with more than 250 exhibitors and thousands of products and services — all you need to make your day more productive is under one 170,000-square-foot roof.
And with more than 12 hours dedicated to the show floor, there's ample time to browse the massive exhibit hall, ask questions of industry experts, and take part in demonstrations. Check out the list of current exhibitors here.
Attendees say the IPI Conference & Expo is the one-stop show for researching and making decisions for purchases. Can you blame them? Vendors bring the latest and greatest parking and transportation products and services to the IPI Expo. Many even wait until the show to unveil new solutions.
There's no other industry event like it — unlike all those online retailers competing for your attention.
If you haven't registered yet for the 2016 IPI Conference & Expo, sign up now — prices go up April 19. If you have been waiting to add one of IPI's exceptional trainings or exciting networking events to your registration, now is the time — registration for classes and events closes today.
Bonnie Watts, CEM, is IPI's vice president of sales.