By Michelle W. Jones, CMP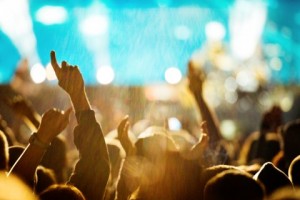 We're getting ready to convene in Music City. If you're anything like me, a song can bring back a memory, a feeling, or a sense of nostalgia after just a few notes. The first real song I really remember singing all the words to was "Take Me Home, Country Roads" by John Denver. My younger sisters and I would sing it while my stepfather played the guitar. And I loved ANYTHING by the Eagles.
My parents were really young. That worked out well for a music fan like me because they enjoyed the same music as me (and then some). My best friend in high school had much older parents who didn't approve of the current music, movies, etc. I was lucky. When hit albums were released—like "Thriller" by Michael Jackson—I knew it wouldn't be long before we'd have it. On Saturday mornings, we'd have Casey Kasem's American Top 40 radio show blaring from every stereo in the house as we did our chores. My first rock concert was the band Chicago.
My first car was a 1973 Volkswagen Beetle. To say the least, it lacked a quality sound system. For my 17th birthday I received a car stereo including AM/FM radio and a cassette player. The first cassette tape I bought for it was Midnight Star's "No Parking on the Dancefloor." (Clearly "parking" was a sign.)
I've met Phil Vassar, Tim McGraw, Faith Hill, and many songwriters. I could talk about my favorite songs, singers, and groups all day long. Hopefully we'll all get to experience some great music and make some happy memories in Nashville next month!
Michelle W. Jones, CMP, is IPI's director of convention and meeting services.