By Cindy Campbell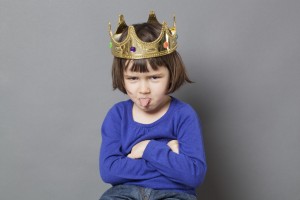 Having spent three decades of my professional life working in a campus environment, I came to recognize the sights and sounds of customer entitlement. Several years ago, I made the assumption that campus parking programs had the corner on the "I'm kind of a big deal" mindset. Turns out I was wrong.
Regardless of your professional affiliation, we have all experienced entitlement to some degree:
It's the woman who wants to make sure you understand that unless the citation is rescinded, any future donations she would have made to the campus will cease.
It's the man that lets you know that his good friend–the mayor–will be hearing about this unfortunate contact.
It's the person who wants to make sure you understand that you're a complete disappointment to your agency.
I'd be lying if I told you it's easy to overlook someone bent on calling us names or questioning our intelligence. Remaining unscathed by their harsh words is hard to do … until we change our mindset on how we listen. Stephen Covey said, "Most people do not listen with the intent to understand; they listen with the intent to reply."
"Active listening" as defined by Wikipedia, is "…a special way of reflecting back what the other person has expressed to let him/her know you are listening and to check your understanding of his/her meaning. Active listening is a restatement of the other person's communication, both the words and the accompanying feelings, i.e., nonverbal cues—tone of voice, facial expression, body posture. Active listening requires that you suspend your own judgments, reactions or evaluations so that you can have a clear experience of the other person's thoughts and feelings." It's important to point out that nothing about this definition includes a requirement to agree with the other person's point of view.
As parking professionals, we must make a deliberate decision to listen beyond someone's bad attitude and angry words hurled in our direction. All of that must be set aside if we are truly attempting to understand the meaning of their message.
Do you encourage the behavior of active listening within your organization? Are frontline staff provided with guidance and training on accomplishing this attitude? It is a worthwhile effort that can improve customer perception, reduce employee stress and burnout, and reduce the amount of time currently spent addressing customer complaints.
Cindy Campbell is IPI's senior training and development specialist. She is available for on-site training and professional development; contact her at campbell@parking.org.