By Kim Jackson, CAPP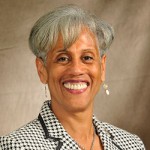 Welcome to your new homepage! I'm so happy to introduce the new parking.org site and hope you'll make it a regular daily stop. The parking industry's premier online resource has new look that's easy to navigate, offers many new features, plus more news and updates.
There's a lot information here and I'm sure you'll enjoy exploring on your own.
A few not-to-miss highlights to get you started:
• The new Resource Center offers a wealth of parking industry information for everyone from the newbie frontline officer to the seasoned executive. It's comprehensive, organized into themed shelves, and completely searchable.
• The Parking Matters® Blog has been refreshed and revamped, and best of all (in my opinion), we want you to contribute. Check it out and see how your posts can appear right here.
• Our calendar and news sections will keep you up-to-date every day, with more frequent posts from IPI and around the industry.
• The Parking Professional's newest issues are free to members and its archives are open to the entire industry in a great new format. It's easier than ever for all of your employees to read it every month.
There are plenty of great things about our new website—far too many to share here. We hope you'll enjoy its great features and the new design. Welcome to the new parking.org. I hope to see you here often!
Kim Jackson, CAPP, is director of parking and transportation services at Princeton University and Chair of IPI's Board of Directors.