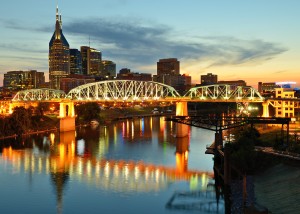 Whenever my family gets ready for any trip, it looks like I have packed for years, not just one week. In my defense, I have two young children so we bring everything and the kitchen sink. When it is a road trip, though, the inside of the car is fully loaded, leg and feet space are at minimum, and we even have that rip-roaring, noisy, soft top, wind-capturing roof carrier packed beyond capacity with the sides ready to split. As we hit higher speeds, the noise gets worse and I complain to my husband that the rooftop carrier must not be secure enough. He sighs and gives me that "You have got to be kidding me" look.
I know most of us are seasoned pros at traveling, but it never hurts to offer travel information for any destination. The first step to a successful travel experience is to book the hotel. If you're planning to attend the 2016 IPI Conference & Expo, The Gaylord Opryland Resort & Convention Center is the place to be! Planning ahead is the key to a good travel experience. This property will fill up quickly, so book now!
The second step in planning any memorable destination experience, is to select your networking activities in advance. Registering in advance will ensure that you can get into the activities that most interest you. In particular, get ready for the William M. Voigt Golf CAPP Classic Tournament on May 17! Gaylord Springs Golf Links has consistently been recognized among GolfWeek's best courses in Tennessee. Proceeds from the Golf Tournament benefit scholarships for those pursuing or maintaining the CAPP credential.
The third step is to plan out your education sessions in advance. There are many concurrent sessions, so going into Conference with your education plan would be helpful. Step out of your comfort zone and attend a session that you might not know a lot about. Odds are that you will walk away with new information and maybe even experience an a-ha moment. Check out all of the education sessions offered to you at this year's Conference. Now, that's something to talk about as we head to Nashville! See you there.